RamZone Remembers Andre's Map Mishap As Wisdom Returns To Derby


Wednesday, 14th Jun 2017 06:05 by Daniel J Sewart
With reports this morning that The Rams & Liverpool have agreed on a 2 million pound fee for defender Andre Wisdom, we thought we would look back in time to a now famous incident involving Wisdom.
With Wisdom no stranger to Derbyshire, having been loaned to the club during McClarens first stint at DCFC, one thing he was a stranger to - was following actual roads while driving his Porsche to training.
With reports that the 2 million pound deal could rise as high as 4.5 million, even if Andre's driving has not improved - he will not be short of a quid for repairs.<
If reports are true its a welcome back to Derby Andre and to celebrate lets revisit the article we published here on RamZone back on November 11th 2013:
The Rams on loan defensive star has impressed with his confident, mature displays, but if his journey to the weekend's match is any indication, Andre Wisdom won't list navigation as one of his many skills.
Perhaps a store that sells GPS devices should get on the phone to DCFC fast, as a marketing opportunity exists for a more reliable device than the one currently employed in Wisdom's car.
Unfortunately for the Rams right back his, up until then shiny Porsche, ended up in a muddy, water filled ditch, when Wisdom took a less than wise back route to Pride Park.
The club confirmed Andre's wrong turn in a statement - that I am sure his team mates will not let him forget in a hurry:
"Andre visited a local shop on the way to Saturday's game against Sheffield Wednesday and, being new and unfamiliar to the area, he programmed the stadium's postcode into his sat-nav."
"The route provided took him down a less than traditional road, where conditions were also poor, and ultimately his car got stuck and he, along with the club, made suitable arrangements to ensure he was at Pride Park Stadium on time for the game and his car was recovered on Saturday evening."
And thanks to the joys of social media, a picture of his Porsche mirror deep in mud was posted on Twitter and as you can see below, a car detailing company in Derby will be kept busy restoring Andre's car to pre-ditch condition.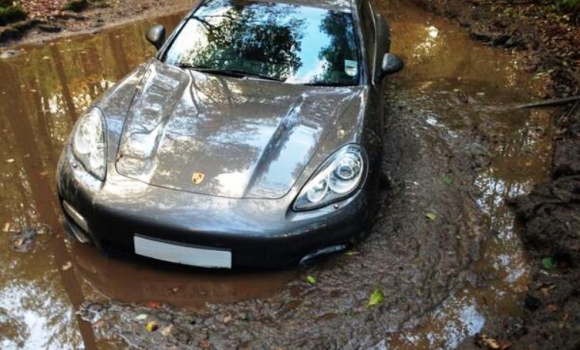 Personally I can't wait to see Andre in a Derby shirt again - he is a strong, confident and talented defender who can also mount an attack just as effectively.
Plus I am sure his navigation skills have improved in the last 4 years.... and if not.... the GPS apps available definitely have!
Welcome back to Pride Park Andre!!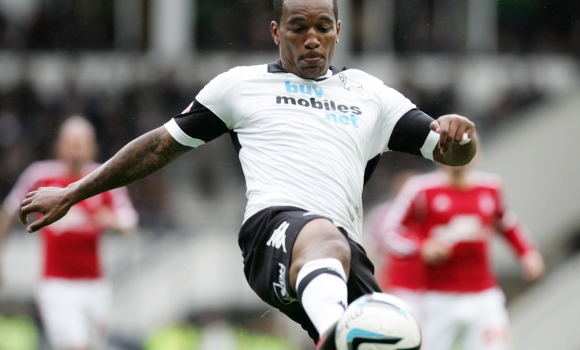 Photo: Action Images



Please report offensive, libellous or inappropriate posts by using the links provided.